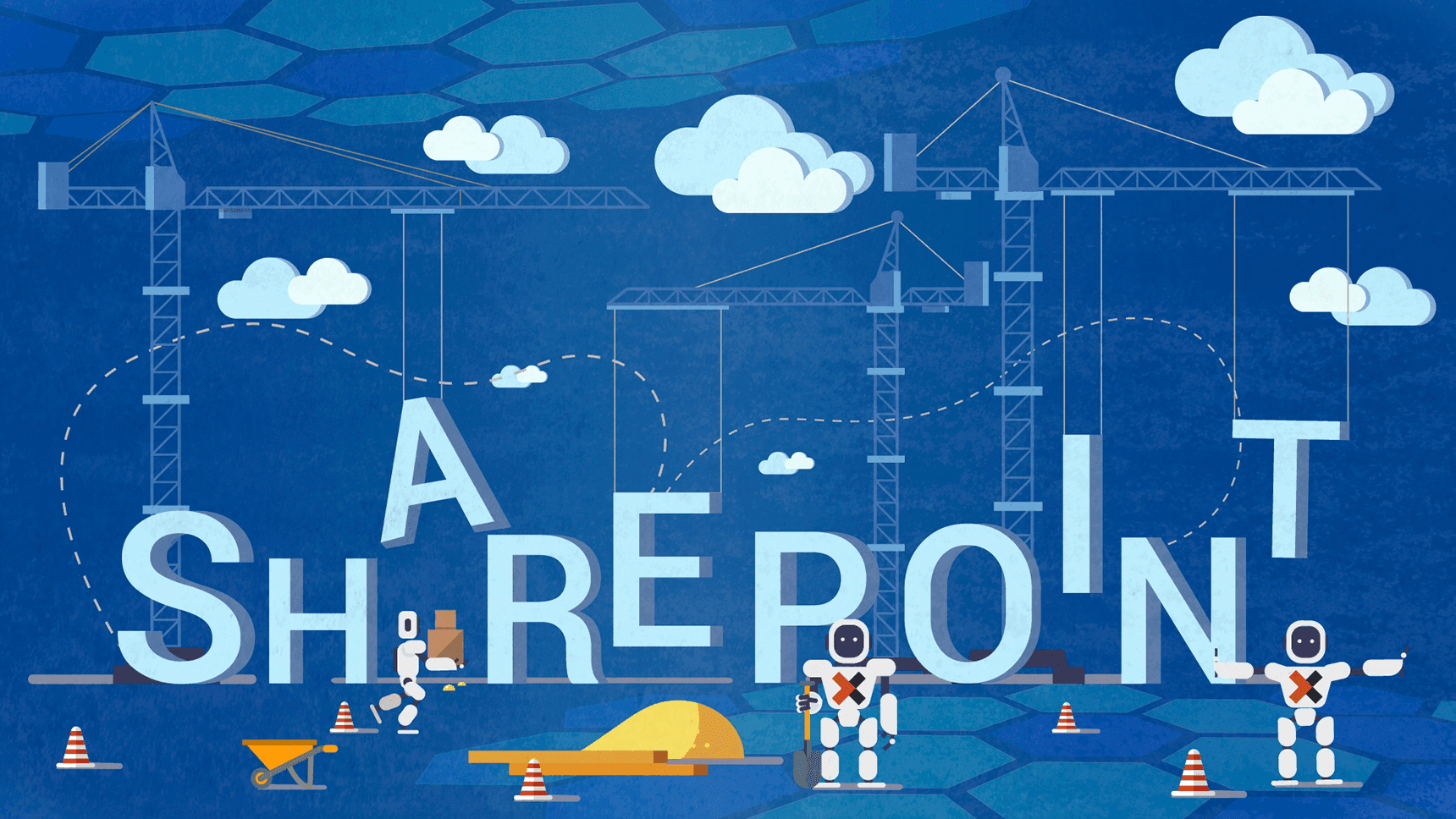 A while ago, we discussed the benefits of SharePoint workflows and mentioned Nintex as a workflow automation platform compatible with SharePoint. Today, we'll dedicate more attention to this topic in order to help you easily understand what you can do with Nintex and why it has earned the title of the market leader in end-to-end process management and workflow optimization.
We will cover the following things:
Advantages of the Nintex platform in the context of workflow automation
Setting workflows: how Nintex replaces SharePoint designer
What's new with Nintex for SharePoint 2019
How customizing workflows can give your business a competitive edge
Ready to find out more about Nintex? Let's get to it.
Advantages of the Nintex platform in the context of workflow automation
If you already migrated your business operations to the SharePoint environment, you probably did so with the intention of centralizing data and creating workflows that will support and elevate your productivity - not damage it. But the tool is only as good as its user.
In the context of workflow automation, Nintex is great because it allows you to function within the surroundings of SharePoint (to which you are already used to), but it also enables you to extract maximum value out of it.
You can streamline all your business processes by using the full suite of the Nintex platform, regardless of whether your company functions on-premise, in the cloud, or within a hybrid environment. This covers the following segments:
Process management
Process automation
Process optimization
This means you can plan, map, and share all your business processes for greater transparency and efficiency. Thanks to built-in connectors, e-signature, digital forms and more - you can also automate some of the processes such as signing or approving documents to save time and energy, and speed up your operations. Different roles and teams will be kept in the loop and they will collaborate better.
You can also access the key data to measure results and the effectiveness of your currently implemented processes. By monitoring them and analyzing them, you can identify possible bottlenecks and remove them for greater output. Companies all over the world rely on real-time data and insights in this process intelligence to increase their efficiency.
Best of all? Nintex platform supports advanced workflows as well and it can be fully customized to meet your business needs.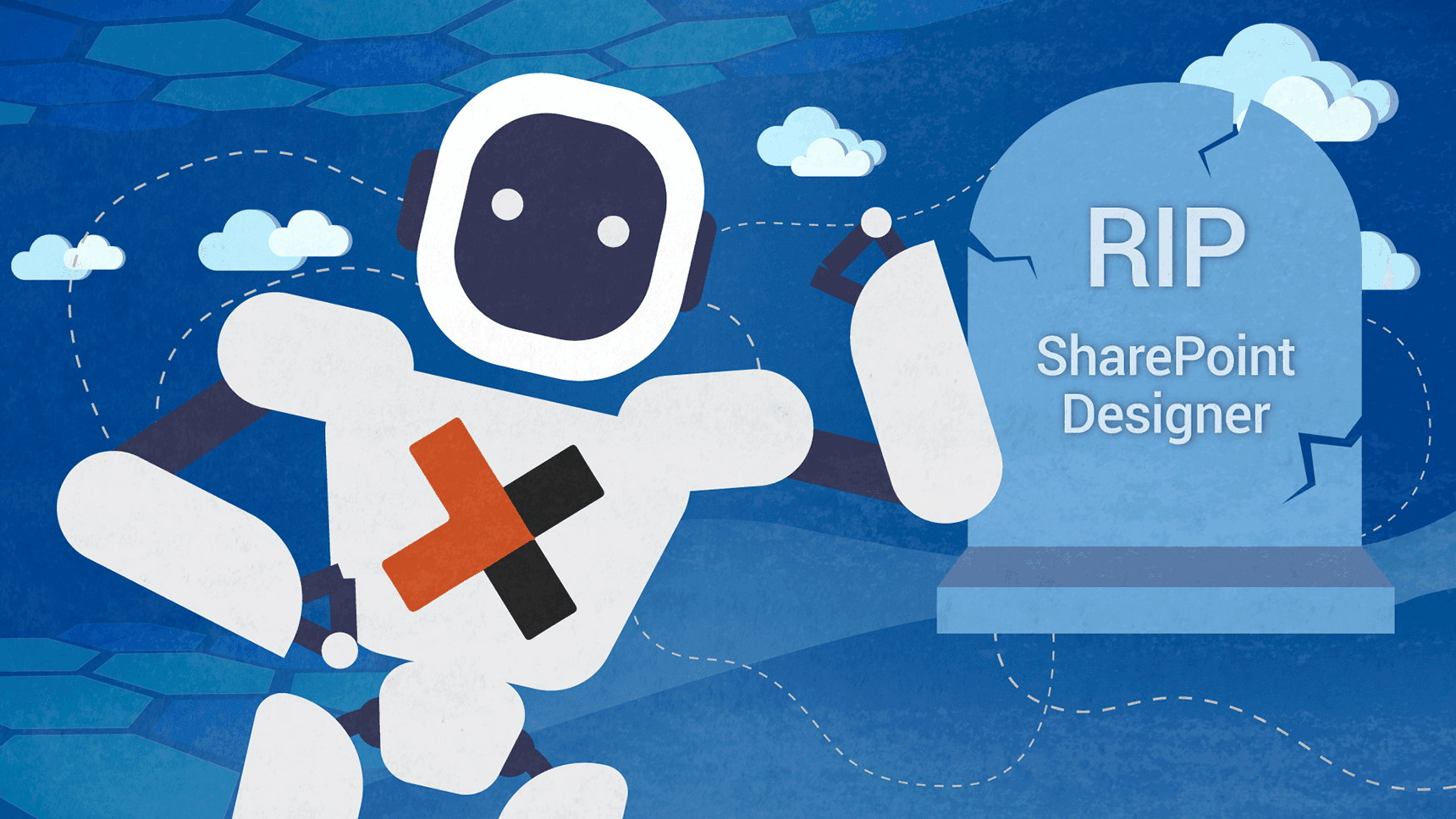 Setting workflows: how Nintex replaces SharePoint designer
The beauty of working in SharePoint Designer lied in its simplicity. It offered a clear and straightforward environment where no prior technical knowledge was needed to create something functional.
Since SharePoint Designer has been discontinued back in 2016, making its version from 2013 the final iteration of the tool, businesses found themselves in need of new flexible solutions for creating SharePoint workflows.
In the world of SharePoint, things move fast. The platform is constantly evolving. A lot has changed with SharePoint in the last six years. For starters, cloud computing was just starting to take off. Now, it's considered to be the norm.
Even though SharePoint Designer 2013 is still up and running and you can download it and use it in SharePoint Online, there are a few limitations that make the tool somewhat redundant. For starters, you can't use SharePoint Designer 2013 in the cloud. Secondly, the tool is fairly limited in terms of power and flexibility when designing workflows on the latest SharePoint platform.
Luckily, there's a product like Nintex on the market.
Nintex Workflows for SharePoint are similar to SharePoint Designer in many ways, but they offer greater flexibility and a much cleaner interface.
The platform is highly intuitive and it offers users to quickly and easily create simple and complex business functions and processes. Everything can be done in the browser itself, users don't need to use any external software.
One of the best things about Nintex for SharePoint lies in its compatibility with leading industry software like Dropbox, Facebook, Twitter, MailChimp, and more. Users can easily manage, automate, and optimize business processes from start to finish with Nintex. They can even use the Nintex workflow app on their mobile devices too.
What's new with Nintex for SharePoint 2019
Nintex supports the latest version of SharePoint, which means you will be able to use all the available features while enjoying the benefits of the platform too.
The focus of SharePoint 2019 was definitely on modernizing user experience, primarily the interface. Nintex also offers new and improved UI, but it leaves a choice for users: they can stick with the previous interface if it works better for them.
As for the onboarding process, Nintex ensured a better experience by creating a new gallery page which allows you to see all workflows in one place. That's arguably a better view as you don't have to dig through the data in several different places.
If you're managing your workflows on-premise, you'll be glad to hear that SharePoint's Health Analyzer has also been picked up by Nintex. Thanks to this feature, you'll always be timely notified in case your database is running close to the threshold you've set. Not only that, but by clicking on this warning - you can see exactly which data is recommended to be purged.
Purging workflow data has also been improved: admins can now purge unlimited amounts of data without any issues. With new filters and more flexible queries, the overall platform performance has increased.
How customizing workflows can give your business a competitive edge
"If it ain't broke, don't fix it!" - this specific mantra is shared by many modern companies from all markets and industries. They believe if something is currently functioning and serving a specific purpose, then it shouldn't be tampered with.
However, if something is effective, that doesn't necessarily mean it's carried out in the most efficient way.
Being a business owner in today's landscape draws a lot of similarities to being a tightrope performer: you're constantly balancing your immediate business needs with long-term plans and growth. The quickest way to achieve growth is by gaining a competitive advantage in the market. The easiest and safest road to that is by investing in technology, improving and optimizing your existing processes.
Creating better, smoother, and more effective processes and workflows is of crucial importance for most modern businesses today.
Competition is harsh so companies need to focus on improving their customer experience, and they can do so if the burden of mundane tasks is lighter (e.g. if they reduce the waste of administration time or eliminate the need for manually inserting data in the system). Having wisdom when managing resources is mandatory, while time is the most precious one.
Here are a few additional ideas on how custom workflows can solve modern problems:
Ensure the key stakeholders are served with the information they need, right when they need it
Deploy workflows that can scale and support your business growth from the start, with minimum development work
Comply with important regulations relevant for your business - keep all your document versions and easily update them
If you're an enterprise that has multiple systems which communicate to one another, set collaboration rules and implement processes that truly match the way teams enjoy working
Customize the exact type of reports you need and automate their sharing
...and much more.
Nintex is created to be intuitive and user-friendly, but it's often a challenge for first-time users to truly set the workflows in a way that serves their business. Taking that first step firmly and with great confidence is important because it sets the foundation of how well will you take advantage of what Nintex workflows have to offer.
At Share IT, we try our best to listen to our clients' needs and help them fully comprehend the power of this platform. Wondering where to start? Or maybe you're curious to find out more about the way custom Nintex workflows can support your business growth? Contact us today: we're happy to help.