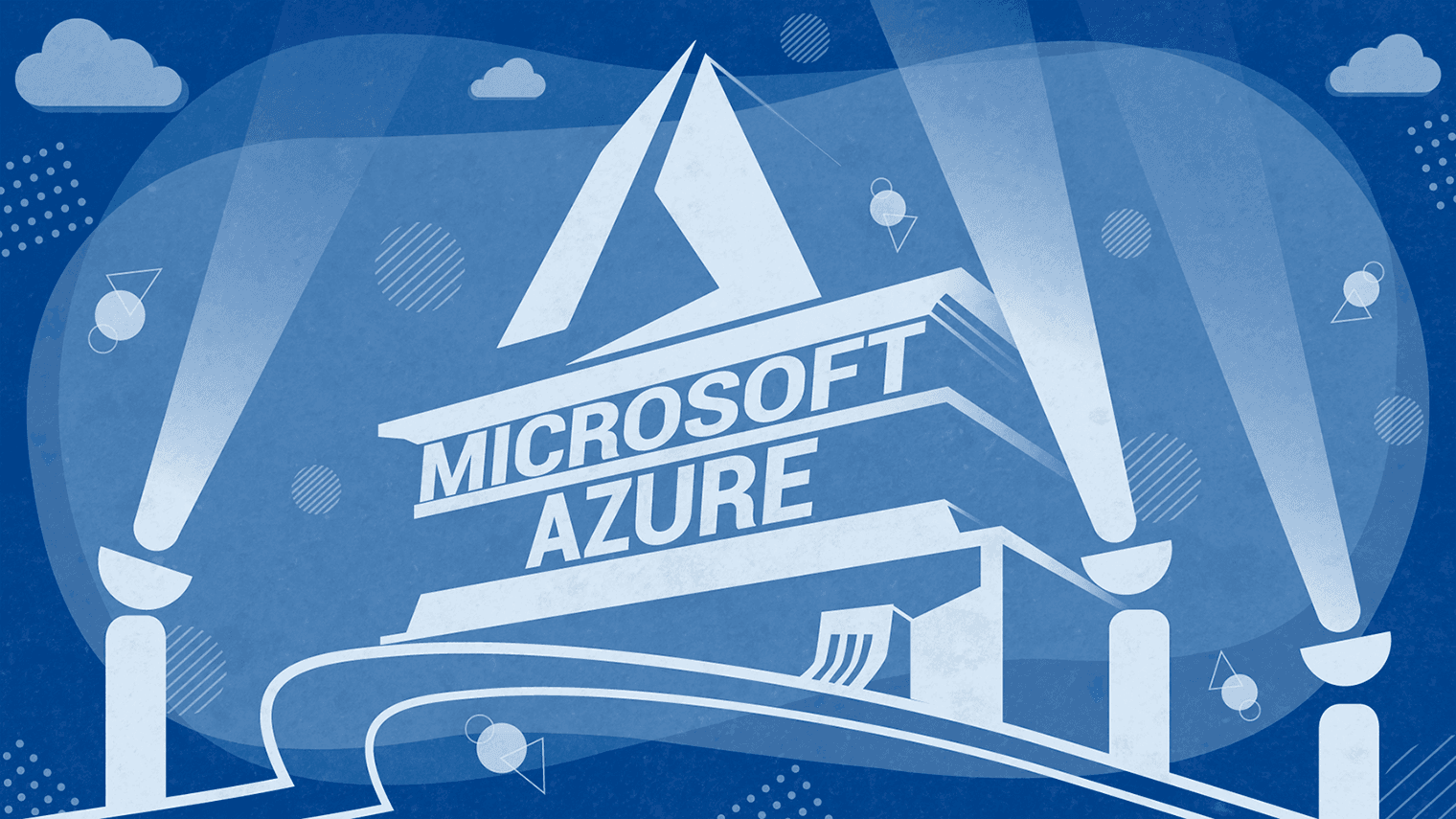 In today's business landscape, an increasing number of companies are migrating to cloud. Cloud technology showed multiple benefits which often outweigh the functionalities of the on-premise solutions. It has evolved and matured, ensuring greater reliability, safety and flexibility to users, along with a chance to effectively optimize their IT costs.
Expert forecasts estimate that 83% of the enterprise workloads will be in the cloud by 2020, which means that cloud-based asset management is becoming necessary. In the early days, migrating to cloud meant strengthening your position on the market and gaining competitive edge. Now, it is essential for surviving on the market; it's not a matter of why anymore, but a matter of when and how.
There are a number of players in cloud infrastructure as a service space, offering scalable and cost-efficient solutions tailored to your business needs. Yet, Microsoft Azure has been recognized as the leader in the field, and not without a good reason.
Read on to find out more about the top business benefits of Microsoft Azure, which is really a distinctive class for itself compared to other solutions on the market.
Speed and Scalability
Speed is very important for businesses and it can even mean the difference between holding a dominant position on the market and being pushed to the margins by those who are used to being light on their feet.
Azure ensures great speed on three levels:
Speed of deployment
Speed of operation
Speed of scalability
You can scale on demand, which is a huge advantage of the cloud. The system can rapidly adapt to a change in the amount of storage you need. Application flows can be decreased or increased in a much simpler way compared to most of traditional hosting solutions. With Azure, primary servers don't need to be taken down: scaling is achieved seamlessly, without the hassle of needing another physical infrastructure to support your growth.
If you experience extreme growth in traffic or transaction volume - you can rest assured you will never run out of server capacity, Azure has got you covered. It's even possible to set the capacities to automatically scale based on the load or schedule.
Cost-efficiency
With its elastic IT-enabled capabilities, Microsoft Azure can help you optimize your costs and reduce infrastructure overhead - but only if it's well implemented and tailored to your needs. This means you need expert support to review the way your apps are deployed, identify those critical for your business, and how they can be restructured and moved to the cloud environment for greater benefits.
Moving to cloud implies moving from CapEx (capital expenditures) to predominantly OpEx (operational expenditures). The "pay-as-you-go" model means you pay only for the resources you actually use, which undeniably means great flexibility for your business (and it will put a smile on your CFO's face).
On-premise solutions don't offer you this type of convenience. In situations of unpredictable growth, they require high up-front costs for ensuring your new business needs are met. The costs include new licensing, hardware, software, and security systems.
Microsoft offers free online TCO calculator so you can assess the possible cost savings for your business by migrating to Azure.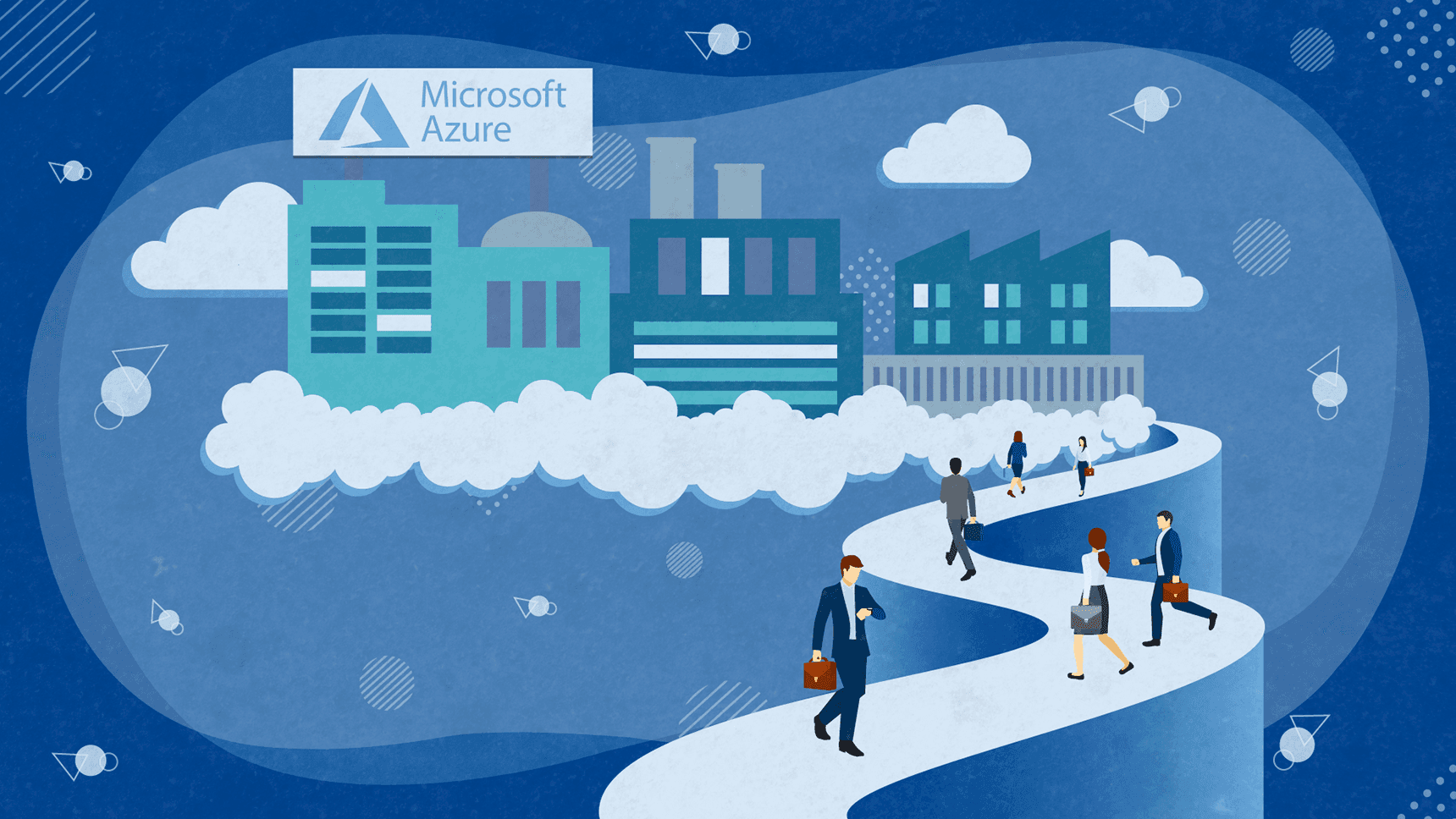 Security
Microsoft Azure provides optimal data security and the best possible protection for your key business applications. It has a layered approach to physical, infrastructure, and operational security, which makes it one of the most secure cloud solutions on the market.
Azure's network and their clients' network are kept isolated and secure, while unauthorized individuals cannot gain access to the cloud. Data on the Azure platform is always encrypted in transit, while the client remains responsible for encrypting the data within their own network. Thanks to built-in mechanisms, the system is protected from the denial-of-service (DDoS) attacks which ensures your services remain available.
Through the Project Cerberus, Microsoft ensured unrivaled security of hardware and firmware, thus effectively protecting from threats better than ever before. The examples of these threats include:
Malicious insiders with access to hardware or administrative authority
External attacks (e.g. attempts of data interception)
Hacker attacks and malware distribution attempts
With Azure, it's also very easy to comply with data privacy and various security regulations. Microsoft thoroughly covers the areas of security and privacy requirements, including GDPR.
On top of it all, Microsoft employs over 3,500 cybersecurity experts who take care of the infrastructure 24/7. They monitor system functions and react rapidly when needed, detect anomalies and issues which get addressed ASAP.
High Availability Backup and Disaster Recovery
Having a disaster recovery plan is of paramount importance for businesses of all sizes. Disaster recovery plan implies defining policies, procedures, tools, and technologies for ensuring business continuity in case of an IT catastrophe. Your vital infrastructure might fail due to a human or technical error, but either way - you need to have an effective backup solution implemented.
According to research, hardware failure is to blame for most of data loss or downtime, as it accounts for up to 45% of unfortunate events. This is why many businesses opt for a cloud-based storage and recovery solution. All your critical apps will remain intact and can be accessed whenever you need them, and you can be sure to have your business up and running in no time.
The setup of your disaster recovery solution in cloud is quite simple and easy to manage. Opposed to the traditional solutions(where you would have to wait at least a couple of hours for your data to be safely transferred from your dedicated in-house server, here - the service is available on-demand and the data is recovered fast.
Available Around the Globe, with Amazing Features Included
Microsoft Azure is geography agnostic which is a huge plus, especially in the remote working culture that's dominating the business world. Companies want to ensure their cloud solution will support their need for global reach and that authorized users from all countries can access their system, without any restrictions. Azure features are not dependant on the location, so your employees can collaborate from all corners of the world.
Azure also offers unique features such as integrated delivery pipeline for sourcing, testing, delivery, and go-live. When new updates are rolled out, your pipeline will pick up on the benefits. Custom solutions such as data visualizations, unique workflows, and even predictive analytics are all supported in the cloud environment.
Let's not forget Azure's Visual Studio, an integrated development environment that enables real-time collaboration for developers. You can build directly in the cloud and test on real devices, monitor app health, debug and diagnose with ease, and much more.
Azure offers two deployment models for cloud resources:
Classic Deployment Model
Azure Resource Manager
In the first case, each Azure's resource (e.g. SQL Database, virtual machine) is managed individually, while in the latter case - users can gather related utilities in groups and then deploy, manage, and monitor these resources.
Over to You
We hope this article helped you realize the business benefits of Microsoft Azure. Truth be told, Azure has more than 100 services and great end-to-end tools, so what we managed to cover is really just the tip of the iceberg. With around 95% of Fortune 500 businesses that use it, Azure is definitely dominating the cloud industry.
So, are you interested in the possibilities of development in the cloud, but you're not sure where to start? Or perhaps you need someone to directly help you develop custom-made enterprise applications in Azure?
Share IT is officially certified by Microsoft to develop the best solutions you need. Plus, we offer great consulting services. Let's discuss the details of your project, contact us today.