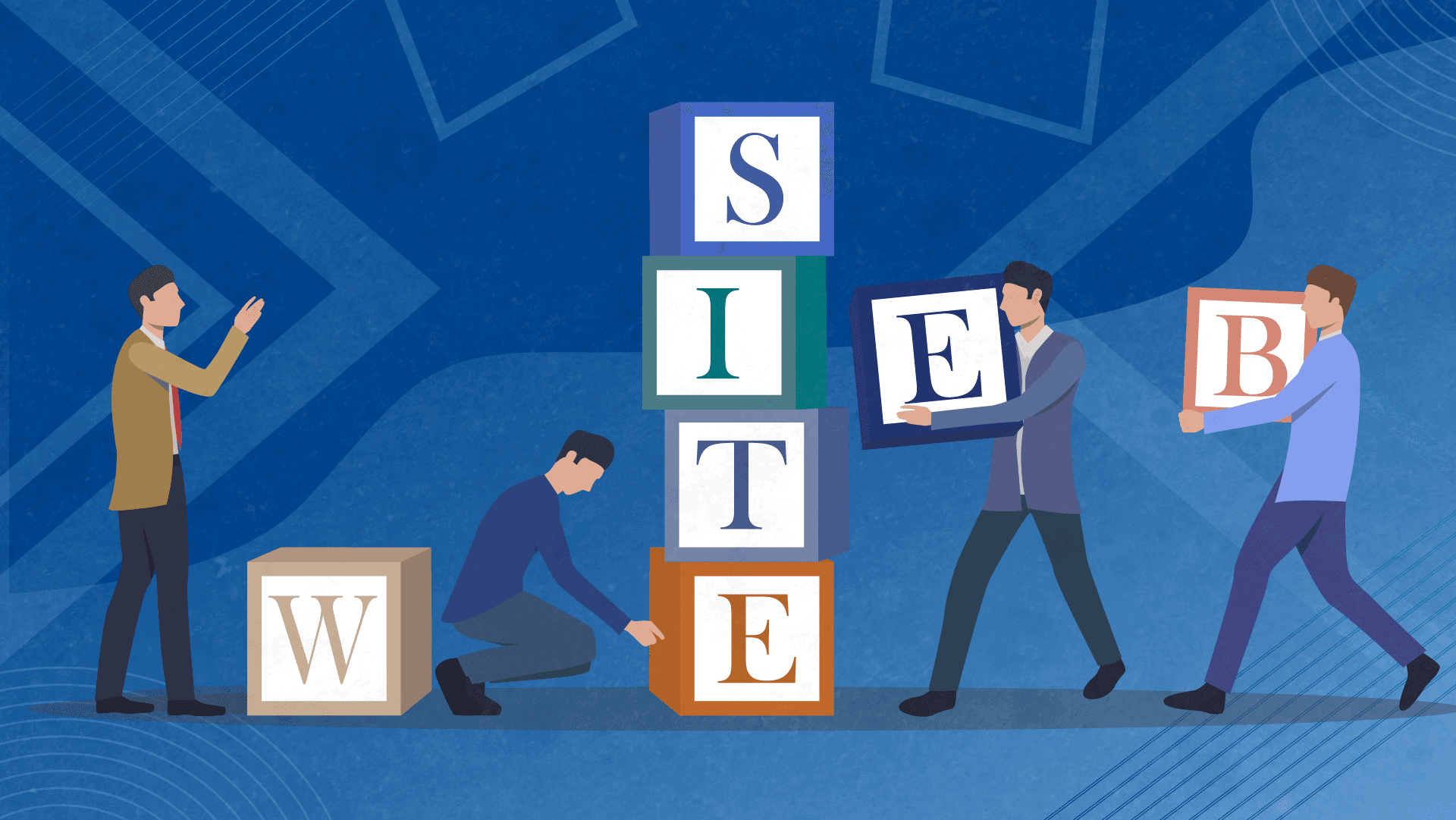 Here's a question for you: when was the last time you took Yellow Pages to find a service you need or inform yourself about the working hours of a certain shop? Can't really remember, can you? Yeah, we thought so.
It doesn't take a genius to see that the internet has become our go-to source for every possible question. Google receives around 63,000 search queries, but we especially use it to do research in order to make an informed decision about shopping. Whether you need a plumber or you're trying to find more information about the actual benefits of that hair product you're thinking of buying - you want to snoop around other people's experiences and ensure you get worth for your money.
Undoubtedly, in today's day and age, doing business without having a professional looking website is practically unimaginable. The website is the alpha of your business and the main touchpoint people have with your brand. It is the cornerstone of your online presence, like an online business ID that speaks on your behalf 24/7, bridging the usual obstacles of time zones and geography.
Modern consumers expect from businesses to have a well-thought-through online presence and they won't forgive a poorly designed website. According to research, 70% of people wouldn't buy from a company that has a visually outdated or unpleasant website.
But building trust through your website is just one of the benefits.
1. Control the Brand Message
Carefully designed websites are essential for setting and controlling the brand message. Enterprise-level companies in particular have the opportunity to differentiate themselves from their competition with their tone of voice and their visual identity since corporations usually don't like to experiment much. Doing something a bit out of the box will certainly catch the attention of your target group.
Enterprises that want to push the boundaries a bit and make their businesses a little bit less "sterile" need a proper brand strategy with a style guide which sets the rules for communicating the values that the company stands for.
The website can be one's playground and somewhat like a canvas of what your business truly is. First impressions are very important and your website is a crucial piece of the puzzle here. If you think they've interacted with your brand for the first time when they walked into your company premises, guess again: they've actually already formed an opinion about your brand thanks to your website.
This is why it's smart to take a strategic approach and truly make your website work for you.
2. Encourage Sales and Generate Leads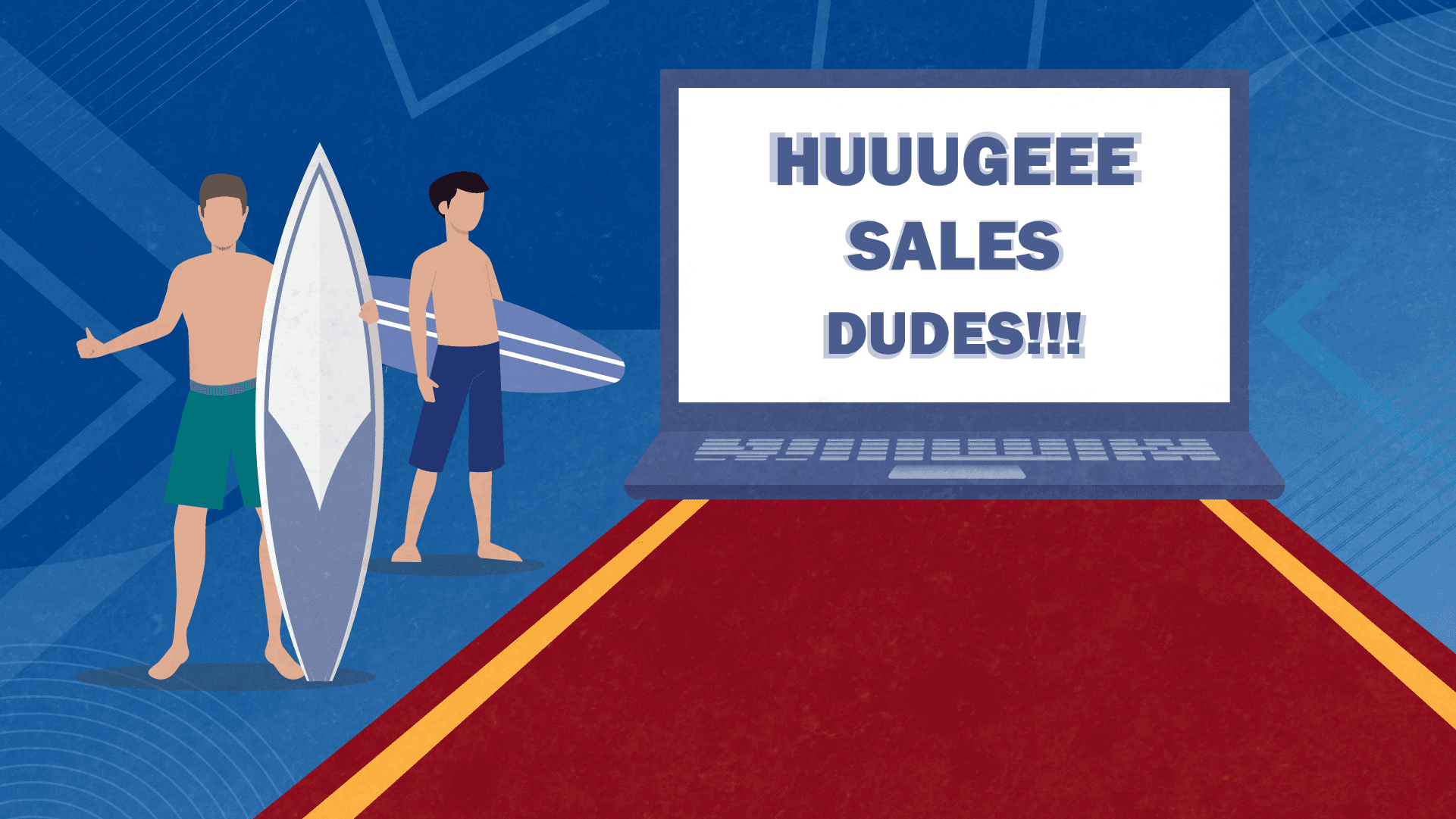 In addition to your website communicating the essence of your business and values you stand behind, and providing key information such as contact and address - it is supposed to clearly explain the benefits of the services or products you offer.
This means you have the freedom to create a website layout that feels intuitive to your relevant prospects, and is also easy to navigate. The goal is to strategically organize information to encourage people to explore what you do and perceive you as a problem-solver.
Each potential customer or client will be in a different stage of a sales funnel when they first visit your website. It might be the first time they've heard of your brand, or maybe they are in the consideration phase, collecting information before the purchase. In any case, your website should guide their attention and make it simple for them to find what they are looking for without much cognitive strain.
There are numerous ways for you to optimize landing pages for better conversions: for instance, including a video might result in an increase of up to 86%, which is quite a lot. You can always turn to A/B testing to see which pages resonate better with your audience and drive more sales. It's possible to experiment with everything from the choice of colors and different copy, to position of CTAs and use of visuals.
Content is the key for generating leads, so you need to diversify it - both in type, format, and purpose. But this isn't the only thing great website content can do for your company, which brings us to the next benefit of having an established online presence.
3. Develop Content and Build Online Visibility
The content you create and publish within your company blog has multiple advantages for your company:
It helps you build credibility in the industry and establish yourself as a thought leader
It should be helpful and provide relevant answers to questions of your audience
It should support your employer branding efforts
It grants you with an opportunity to become a synonym for expertise and build trust
Many businesses don't see the value in content marketing simply because they have a wrong perception of it. Content marketing is not a sprint, but a marathon. It can imply short-term campaigns which have a specific sales goal, but it usually refers to continuous efforts of keeping your audience engaged and intrigued through valuable content.
Your website can be recognized as a unique and useful resource, and you should aim to make this happen. Not only will it generate word of mouth and organically attract the attention of your target group, but it will also create a strong brand recall.
Content is your chance to speak to your prospects on the eye-level and build stronger bonds with them. Quality and originality will never go out of fashion.
In addition to letting your content to its magic through sole quality, it's also advisable to invest in SEO, so keep reading to find out more about the role of your website here.
4. Work on Those Rankings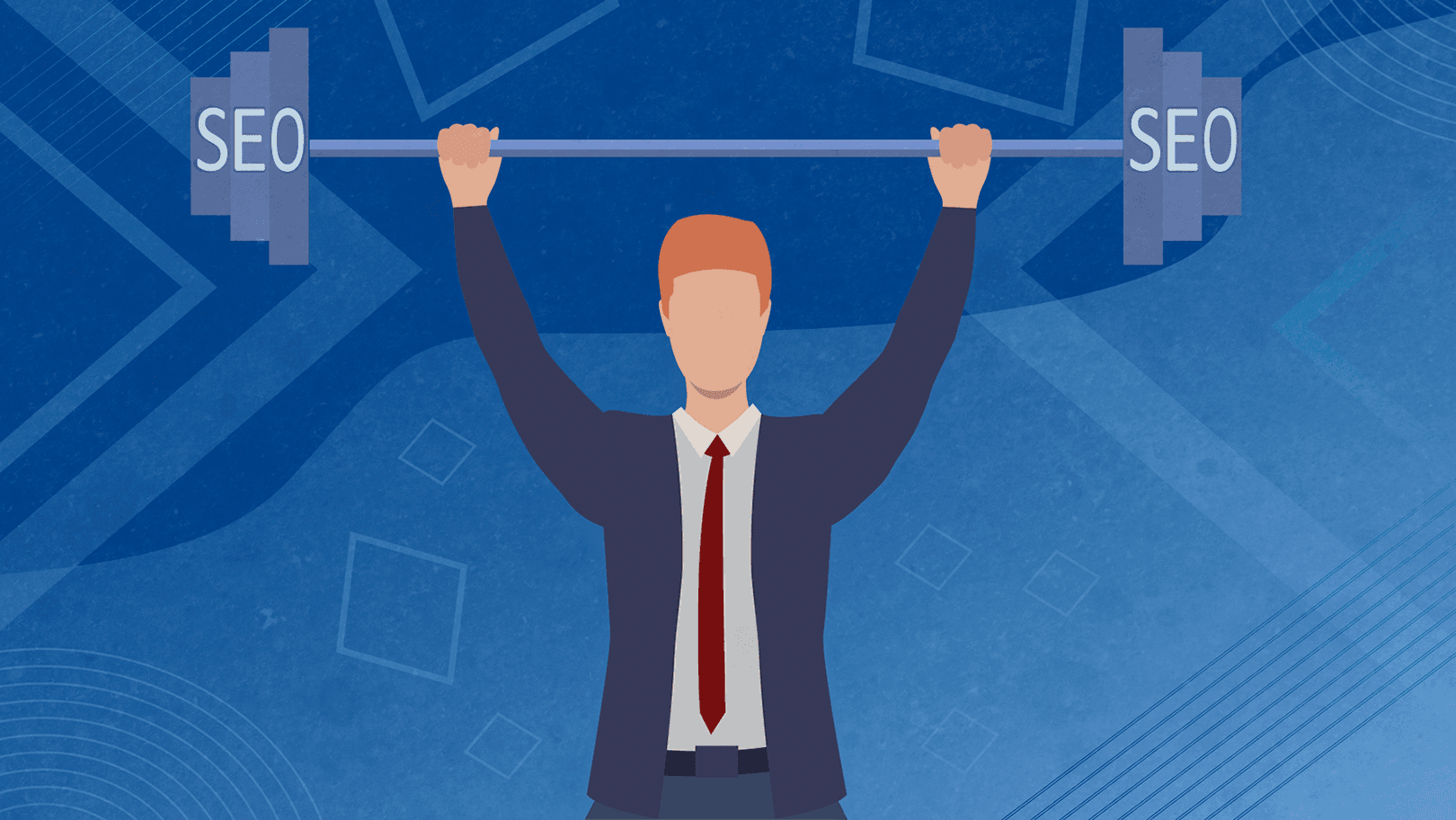 As we already mentioned in the introduction, people rely on Google a lot. It is the ultimate answer machine. As a matter of fact, 93% of online experiences begin with a query on one of the search engines, with Google having the largest market share and being the most popular one.
Not only do we use Google on a daily basis, but we also trust its algorithm and treat it as a filter for relevancy. This is why most of us won't go further than the second or third page of search results. The optimal answers are sorted within the top results for sure.
So, what does your website have to do with this fact?
Well, to rank high you need to actually have a website that will rank (pretty obvious).
Even though there is more to good rankings than optimizing with relevant keywords, it's a good place to start. Whether you hire an agency do this for you or you have an in-house SEO team, holding high rankings on Google is automatically associated with authority and quality.
Denying the information to users who are trying to find out more about your business is pretty risky, especially because the competition is strong regardless of the industry you operate in. With so many brands to choose from, users will turn to those that have invested in solid online marketing and tailored the tone to fit theirs. And you've guessed it: it all starts with your website.
5. Connect with Your Audience and Extend Your Reach
Your website and the entire online presence (meaning your activity across social media or PR articles you've published on other relevant websites) should aim to build meaningful relationships with your audience. We already mentioned strengthening these bonds earlier in the article, but it deserves a closer look.
The content you publish on your website could have different end goals. It could be designed to raise brand awareness or directly sell something. It could also be a part of your employer branding strategy meaning it should inform readers about your company culture, employee benefits, any events your company organizes or causes you support and care about.
This is especially important for enterprise-level companies from which it is expected to showcase corporate social responsibility and help those in need through philanthropy. Plus, if you're operating within an industry which has a deficit of experienced, talented professionals - you need to invest time and effort into communicating why they should consider working at your company.
As for your target audience, it's good to know the universal rule: people love innovative and entertaining things and they still want to be impressed and dazzled.
If you manage to tailor the brand message in a way that feels inclusive and invites your audience to participate in building your brand, you've hit the jackpot; if you manage to produce equally valuable content and show you appreciate your readers, the overall perception of your brand will be much more positive and will result in higher sales.
Make Your Ideas Happen with the Right Partner
As you can see, your website is a huge part of your corporate identity and literally the cornerstone of your online presence. For it to truly serve its purpose, you need to take a strategic approach and weigh in a lot of different options - from the feel of your brand and it's visual emblems to the actual content you plan on creating.
It does require a lot of brainstorming to figure out how you want to present yourself to the world, especially if you're thinking of rebranding.
But let's not forget the most important thing: the technology you'll choose for the underlying structure of your website and reliable website maintenance. This might not be the most exciting element for business owners to examine, especially because most people are naturally more interested in the exterior.
However, in order for things to look the way you want them and to function properly, you need the right technology and expert solutions which are tailored to your specific situation.
Share IT has more than a decade of experience in web development and proven skills in .NET, JavaScript, HTML5 and other languages. If you're looking to build a website for your business, contact us today! We're happy to discuss all the details of your project and turn your vision to life.