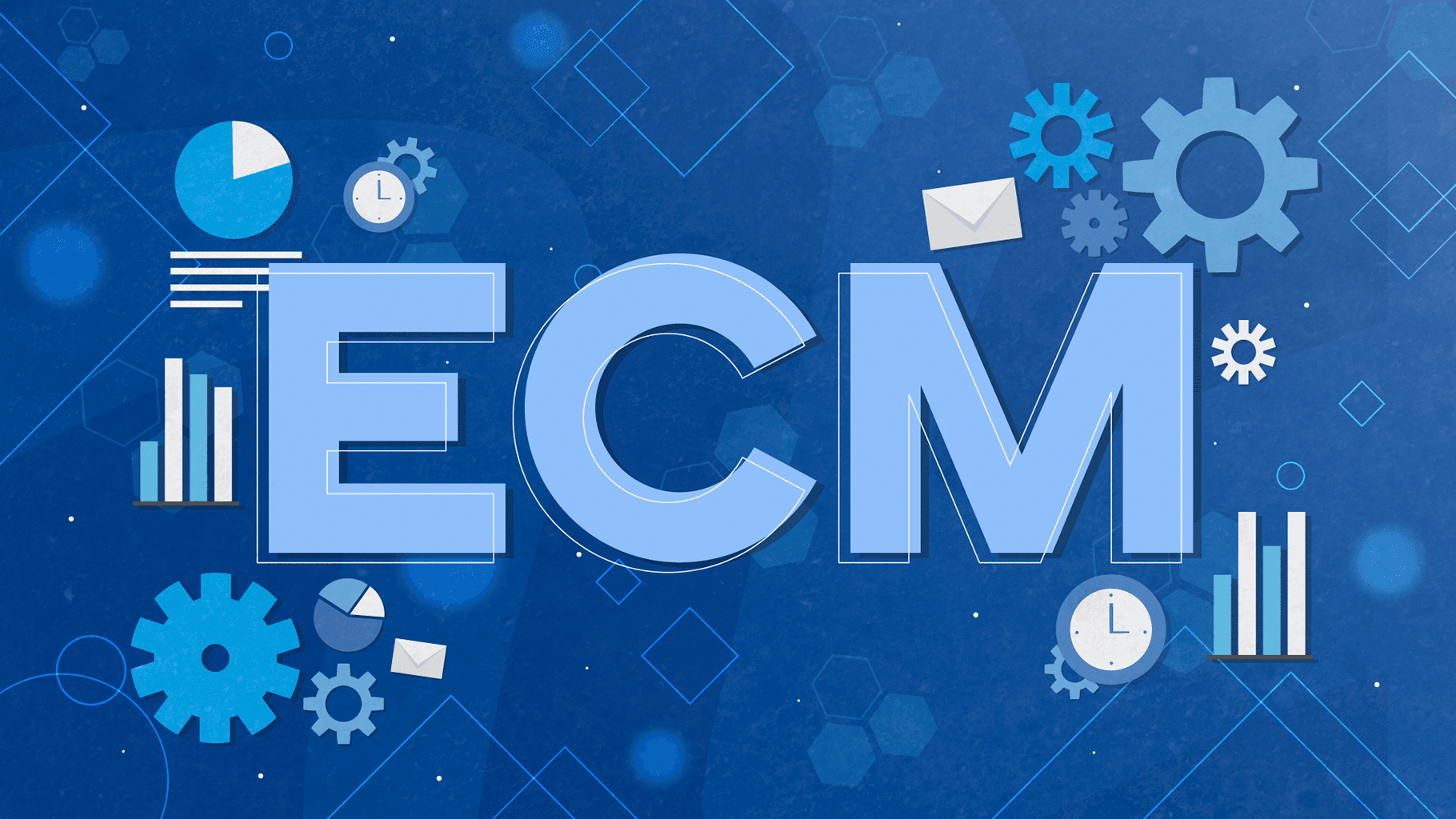 Enterprise Content Management (ECM) software has been praised as an extremely valuable asset for big organizations that are looking to increase their productivity levels, improve the efficiency of internal processes, and centralize their data management while enjoying optimal security.
Expert forecasts say that the global ECM market is growing steadily: by 2022, it is expected to reach the value of around $67 billion.
With the further diversification of content types and formats, as well as content sources - enterprise-level companies recognized the need to restore their control over data and improve the flow of information. Otherwise, they'd risk getting swallowed by content chaos and miscommunication.
If you're thinking about implementing ECM into your organization, but you're not sure where to start, we have a suggestion: from the beginning.
Read on to find out what is ECM exactly and what tangible benefits can it bring to your business.
What is ECM?
ECM (Enterprise Content Management) is a system solution that allows business organizations to efficiently organize and manage their documents. Given the fact enterprise-level companies usually have numerous processes which include different key stakeholders, ECM can include different technologies and methodologies.
The main purpose of the Enterprise Content Management system is to ensure that all sorts of unstructured information (e.g. PDF files, Word documents, images) and semi-structured information (e.g. purchase orders, invoices) are safely stored and easily accessed by people who need them. It makes all the common processes more streamlined and therefore eases the burden of manual paperwork from your team's daily work routine.
Now that you know what ECM is and what's its purpose, it's time to discuss how it can help your company.
1. ECM Helps You Reduce Costs and Earn More
One of the biggest benefits of the ECM system can be seen from the financial point of view. Namely, the right type of enterprise content management system can help you reduce many direct costs, and allocate your resources with more flexibility.
When considering new technological solutions, strategic business leaders are primarily interested in the exact return on investment, functionalities, as well as the difficulty of implementing new software into their workflow.
Here's where and how you can expect to reduce costs with ECM:
Reduce storage and operational costs (a proper ECM solution eliminates old and unnecessary, out-of-date versions of documents, which reduces not only the costs of your storage, but the costs of managing and maintaining the storage, too)

Reduce distribution costs (digitizing documents means sending them across your organization is easy, it creates no paper waste, and requires no physical materials sent via regular mail)

Pay-as-you-go concept allows you to effectively manage your budget by paying only for the resources you need (you can easily limit your ECM system to specific users and arrange permissions as you please)

Great top overview enables you to identify potential missed opportunities for generating additional revenue (e.g. by having all client contracts in one place, you can pinpoint upselling opportunities or recognize expiring contracts in time, and improve your bottom line)

With the right ECM solution, you can avoid headcount or service bureau fees
In addition to all of the above-mentioned, there are many implied costs which ECM effectively minimizes. This can be clearly seen through the prism of productivity and time management.
2. With ECM, You Can Save Time and Boost Productivity
Another great benefit of having an enterprise content management system is its great impact on the overall productivity.
Did you know that employees spend up to 30% of their work time searching for information in order to do their jobs properly? The main reason why this percentage is so high has a lot to do with the fact that vital business documents are disconnected and isolated, and therefore - hard to track and access without wasting a lot of time.
The main problems in this department include:
Issues with locating documents
Difficulties with implementing a seamless process for document approval and sharing
Finding the latest version of the document and keeping track of the work in progress
Duplicating content and creating additional confusion in the system
So, how does ECM solve these issues?
Well, firstly - all your documents can be automatically filed and organized according to your unique criteria. The data is centralized, meaning you have a single point of contact for all the possible queries. Information is searchable and your employees know exactly where to look, meaning they will use their work hours more productively, focusing their attention where it really matters.
ECM enables higher efficiency within your organization, but it also exposes the weak spots in your current processes, which is a great advantage. It's a lot easier to fix things when you know where to search for them.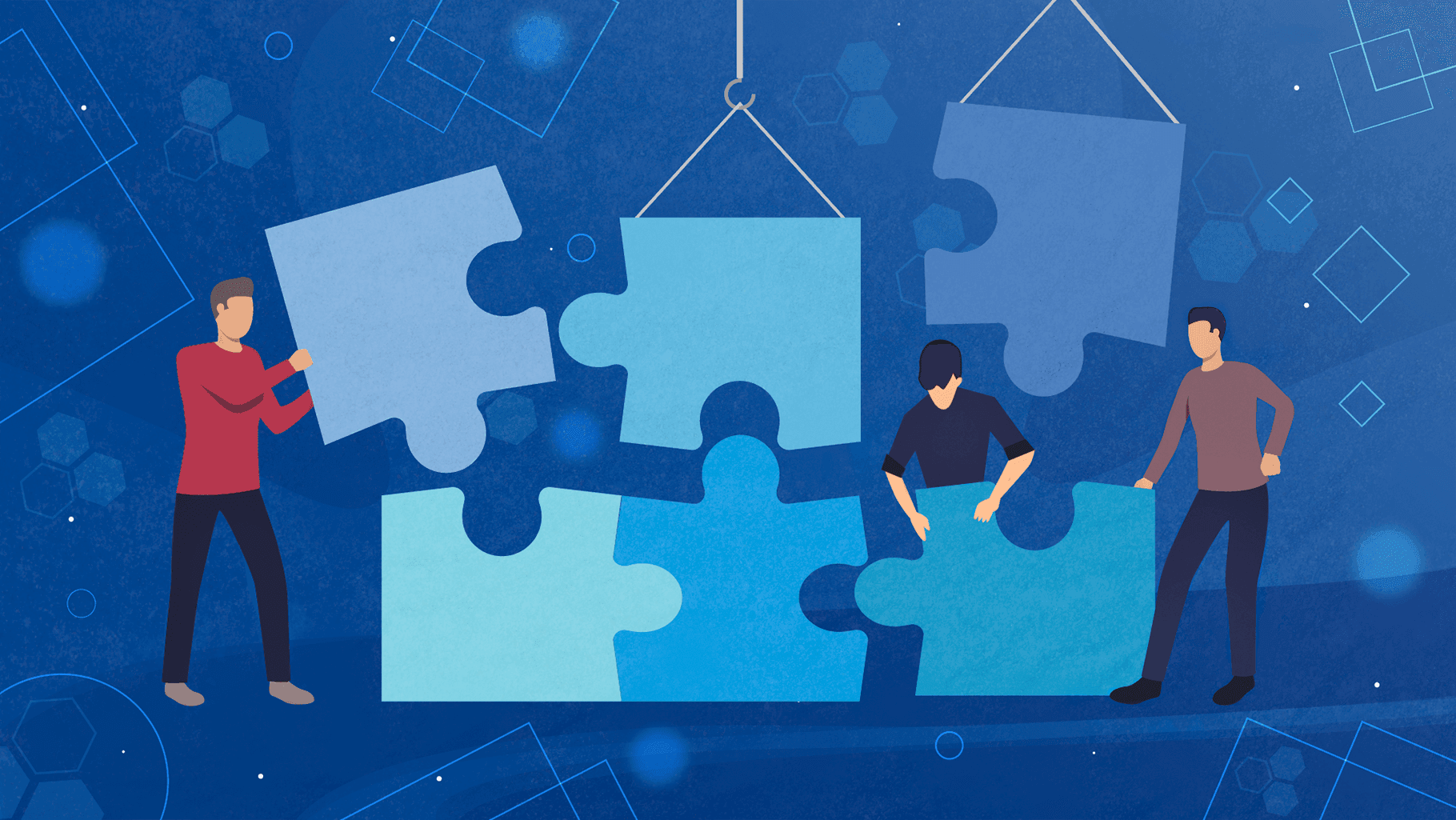 3. Easy Content Access and Better Collaboration Guaranteed
Without any doubt, digitization and automation are the two cornerstones of every ECM system out there.
Great ECM system enables users to easily access content right where they need it, and when they need it. Collaboration tools (especially in corporations where different business sectors working together is common) are extremely important. To make the most of it, companies need to ensure these tools truly serve their users - not the other way around.
Let's see how this works on an example that's familiar to all the enterprise-level businesses: contract management.
Precisely defined contracts are as crucial as they are delicate. This is why the creation of one implies a process with many iterations and different professionals involved. Here's an overview of such a process:
Legal department creates the contract (this implies defining clauses, SLAs, responsibilities, legal consequences, etc.). Then, other parts of the organization review the contract, provide feedback, negotiate, and implement it. This part of the process can take time and includes a lot of back-and-forth communication. Last but not least, the final version of the contract is stored and saved, with respect to the retention policies.
While in the analog world, this process could take up weeks or even months, thanks to the enterprise content management system - the documents are easily accessed and automatically routed, and everyone remains in the loop.
Enterprise content management systems can be further enhanced with platforms such as Sharepoint: different systems can be effectively integrated for the best user convenience.
4. Increase System Security
ECM offers security systems that protect your most important data. It reduces risks of data spillage and leaks. By installing access control solutions, your commercial properties will always be well protected.
ECM systems have many checks and balances that ensure that users only get access to information they're authorized to see. You can award different users with different types of access to the platform. For instance, not all of your employees need to have access to salary data or yearly budget plans.
Enterprise content management systems offer regular backups on secure, always-accessible servers. In case of a sudden disaster, you can rest assured knowing that your most important information is still safe and that you can easily recover it at any time.
The system is well secured and it protects all the sensitive or confidential data. But more importantly, it ensures business continuity and can be a part of your disaster recovery plan. You can customize your backups and decide which content you want to archive or dispose.
Outside of the ECM systems, your employees might share sensitive business documents by accident via personal file sharing or sync solutions. Many of them may not be aware of the policies regarding personal file sharing apps or giving access to external parties. With the ECM, these things are much easier to control and monitor.
5. Improve Customer Service and Your HR Sector
Customer satisfaction and loyalty are critical success factors for companies of all sizes. How customers perceive your company and what they say about their experience with doing business with you can have a direct effect on your future in the industry.
According to the McKinsey&Company's study, 70% of the respondents listed poor customer service as their main reason for terminating contracts and leaving businesses. That's why most companies today believe that customer experience is a never-ending battle that requires continuous work and improvement.
ECM software makes use of customer information more meaningful and helps automate processes that usually frustrate people. For example, in the health industry, ECM helps people and companies get better and quicker access to medical and case information. In insurance, it speeds the processing of claims for payments during natural disasters or personal injuries and tragedies.
In addition to enabling companies to take better care of their customers, ECM is also a lifesaver for the HR people. Human resources teams of all shapes and sizes are always drowning in paperwork. Whether they're dealing with government-required tax forms, non-disclosure agreements, or something completely different - HR teams are constantly updating, collecting and organizing large quantities of employee data.
This, of course, robs them of their valuable time which they could be spending doing something more important for the company and its employees.
Over to You
Enterprise Content Management software cuts all the boring, exhausting, and repetitive labor down to size by moving everything to the cloud. It automates paper-based tasks and enables the staff to have super quick access to all of their most important data.
Apart from eliminating a mountain of paperwork from the equation, ECM also helps the different departments safely store valuable company data into one, easily accessible place and optimize their daily workflows. They can collaborate with employees through various digital forms, which make the data collection and storage process as easy as possible. They can also create automated reminders for employees (and themselves) to ensure the work gets done on time.
As you can see, the benefits of ECM are numerous.
Are you interested in creating a tailor-made enterprise content management system for your company? Contact Share IT today! Help your business bloom, and gain competitive advantage by transforming your organization from the inside.