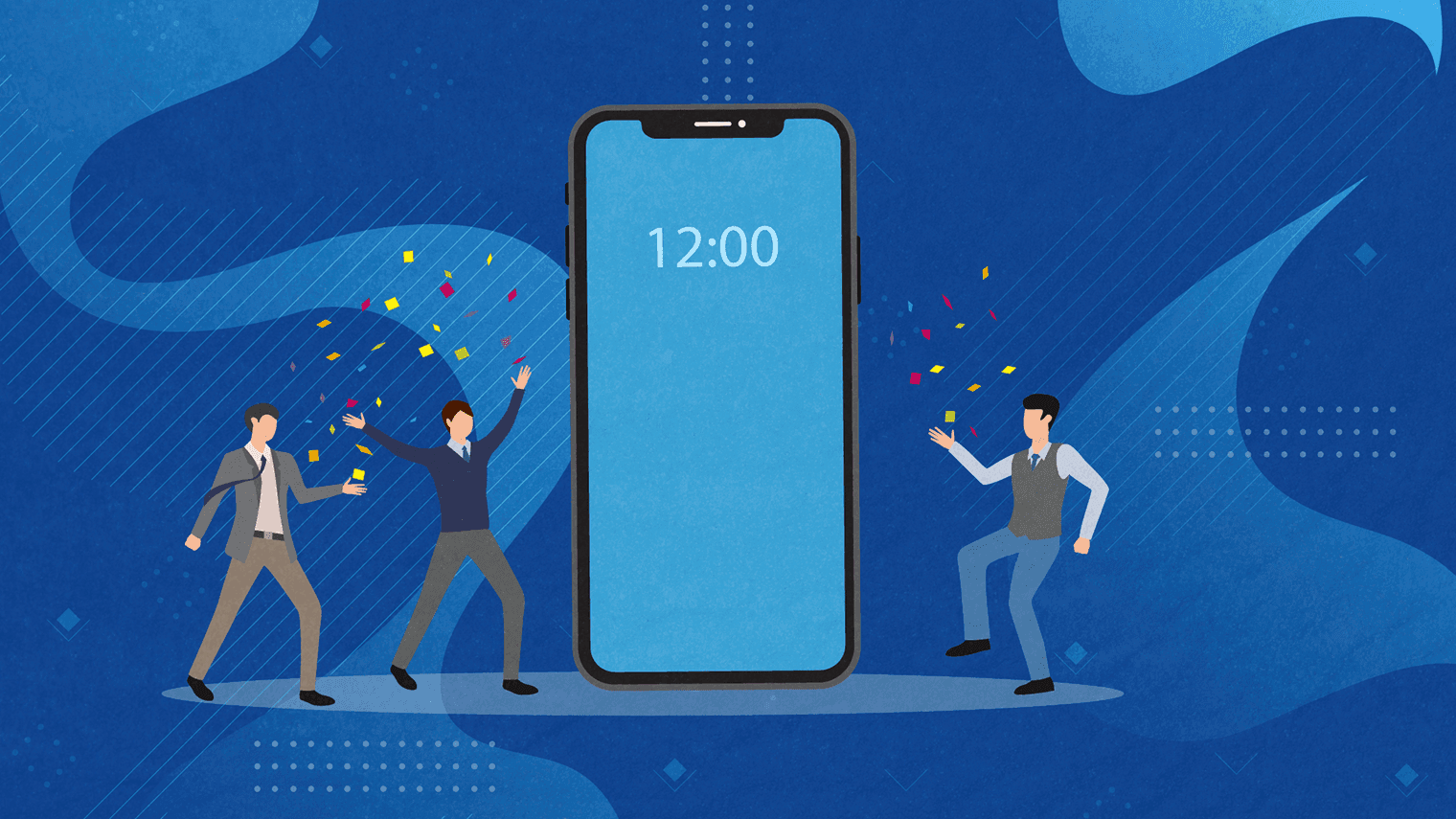 If 2020 has taught us anything, it's that you cannot predict things with great precision. The COVID-19 pandemic has turned the world upside down, but as we adjust to the new normal, we move forward - smarter and wiser.
At Share IT, we invest a lot in client education. We value transparency because we know that's the only way we can offer our services ethically and ensure the best quality of our work. In that spirit, today we'll share more about enterprise mobile application development in 2020.
In a nutshell, enterprise mobile application development refers to creating scalable mobile apps that help large organizations connect and engage with different groups - their customers, partners, or employees.
But let's take a closer look.
The Value of Enterprise Mobile Application Development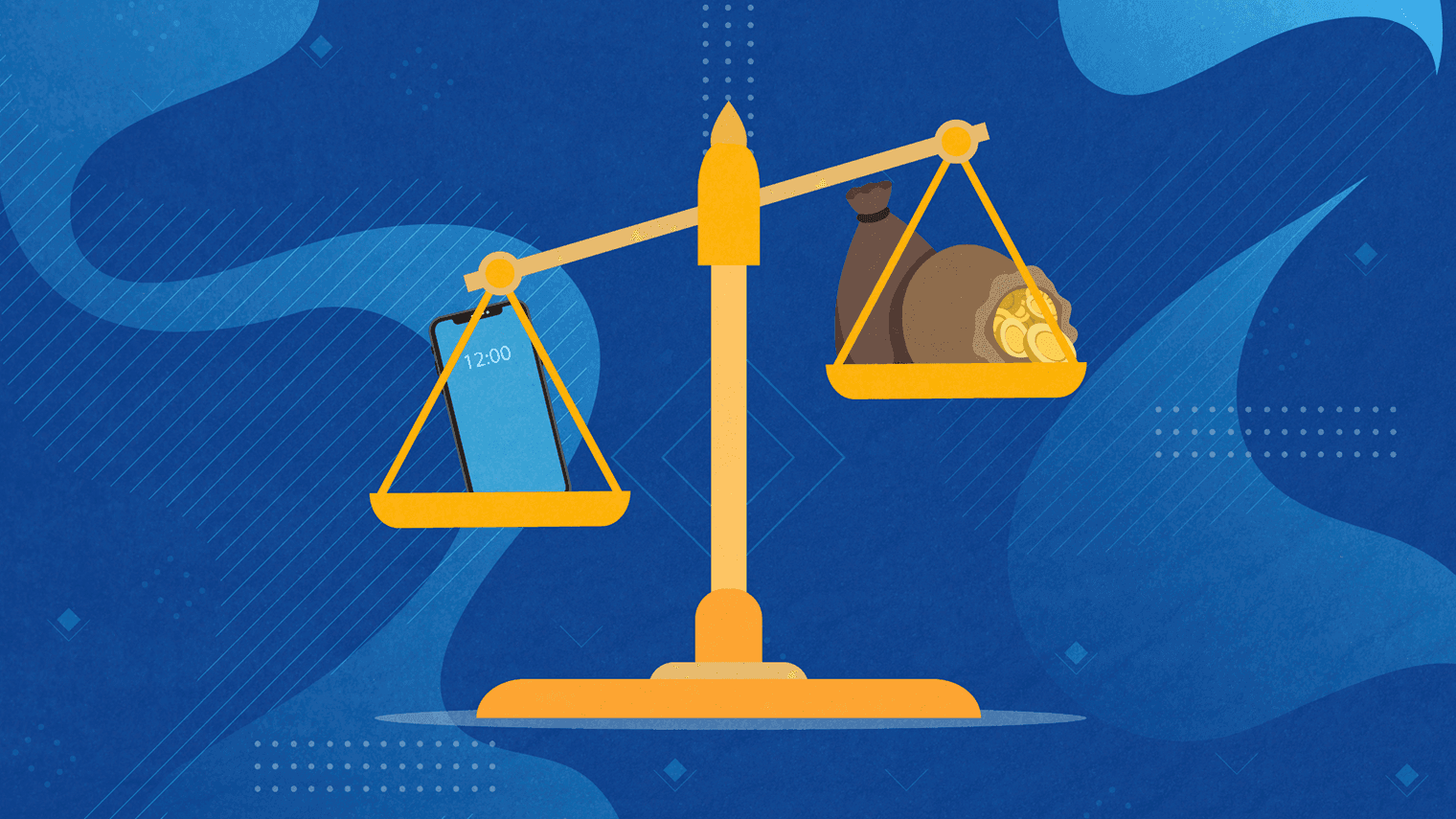 The specificity of enterprise mobile application development can be seen in the business goals that the app helps the organization achieve. These goals can be tied to revenue growth or improving productivity rates. Here are a few examples.
Since enterprise-level companies have large and complex systems, they need a reliable, fast, and secure way to manage their finances both internally and externally. If the company donates money on a regular basis to some cause, it would benefit from additional transparency and automated payments that would allow CFOs to supervise everything in one glance. Controlling transactions is of paramount importance.
Another example would be data management and analysis. With great UX and UI design, drawing insights from data gets easier. The same goes for centralized knowledge management, monitoring employee satisfaction, acquiring and commenting reports, and much more. If you can imagine it, great and experienced developers can make it.
Adapting to the Users of Enterprise Mobile Applications
Mobile apps recognize how people's connection to their smartphones evolved. If you ever caught yourself saying "I'm out of battery" instead of "My phone is out of battery", this tight connection is pretty clear. Mobile devices are like extensions to who we are in this fast-paced world.
Today, we all tend to do our work on the go and we exploit micro-moments during the day to check in and see if there's something we missed. Mobile app notifications have helped us become more productive and in the loop with what's going on. Essentially, they enhanced how close and how effectively we work together.
In 2020, this has become even more obvious. Users are all about real-time access and seamless communication and collaboration. We can distinguish three different types of enterprise mobile applications depending on who their users are, i.e. the level of their use:
Enterprise mobile apps made for employees within a team
Enterprise mobile apps made for departments
Enterprise mobile apps made for companies
Employee apps are usually made for a team or several teams that work together. Cross-team collaboration is made easier with tailor-made project management apps that can have different features: from tracking tasks, deadlines, and responsibilities, to measuring team performance - all crucial data can be stored in one place.
Apps for specific departments are designed and developed specifically to help end-users within different departments. Common issues and challenges are mapped out, as well as opportunities. Technology is then used to aid departments such as marketing, sales, finances - do better work.
On a company level, enterprise mobile applications are there to connect stakeholders following the vertical hierarchy. A single network prevents miscommunication and centralizes all vital documentation.
Challenges of Enterprise Mobile Application Development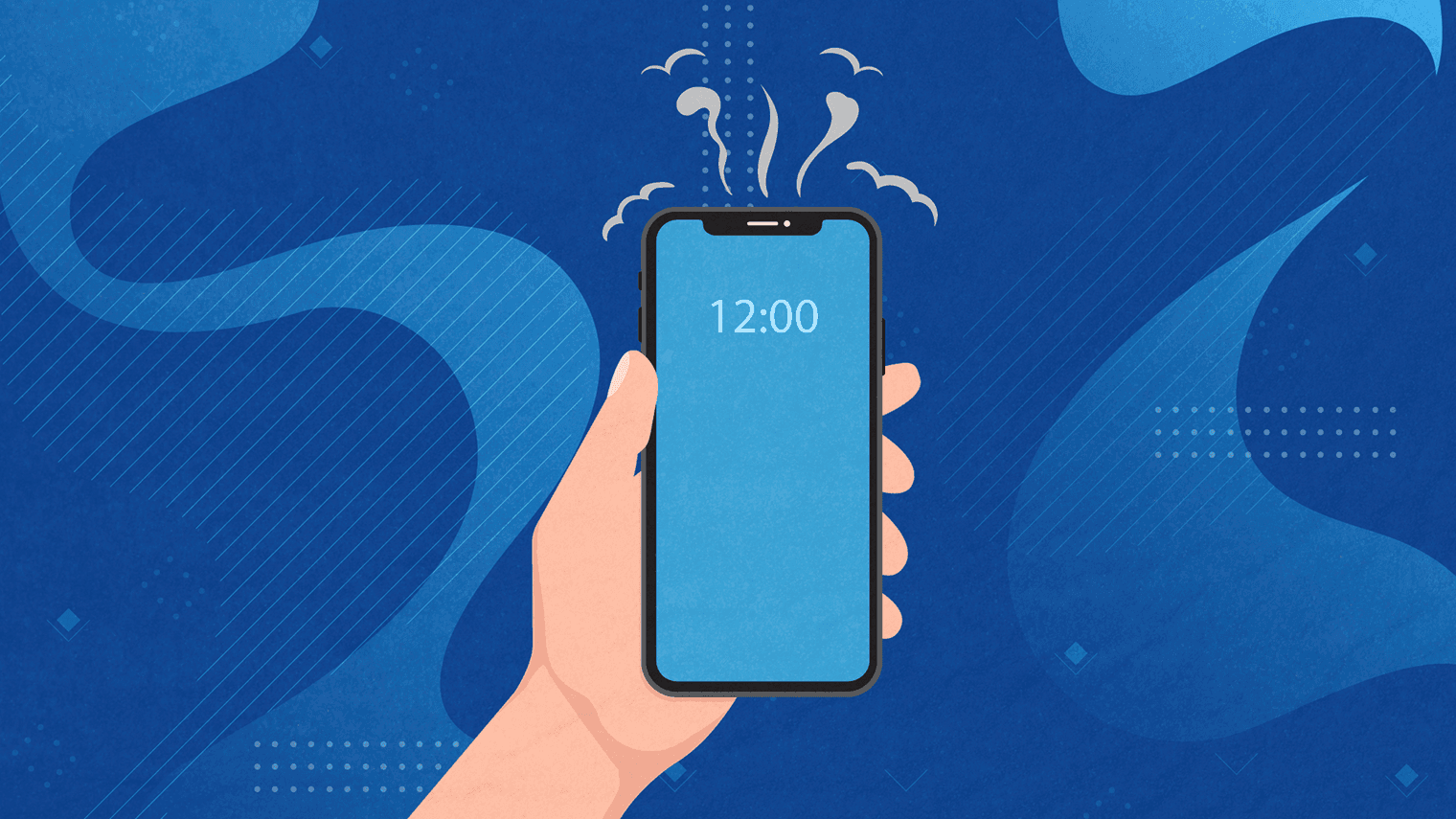 Challenges related to the development team and its expertise
Challenges related to the company vision
Challenges related to tech
The first group of challenges can mean a lot of things: from rookie mistakes in terms of project estimates and the lack of experience to the absence of controlled procedures within the company you choose to trust the outsourcing with.
The second group of challenges refers to the lack of clear goals the company wants to achieve with the mobile app. Building a business case, identifying needs, bottlenecks, and budget - is crucial before entering other phases in app development. Without this, there is no solid foundation.
Lastly, there can be significant challenges related to tech. For enterprise mobile apps, a solid infrastructure is needed for the optimal level of security and frictionless user experience.
Trends in Enterprise Mobile Application Development That Took Over 2020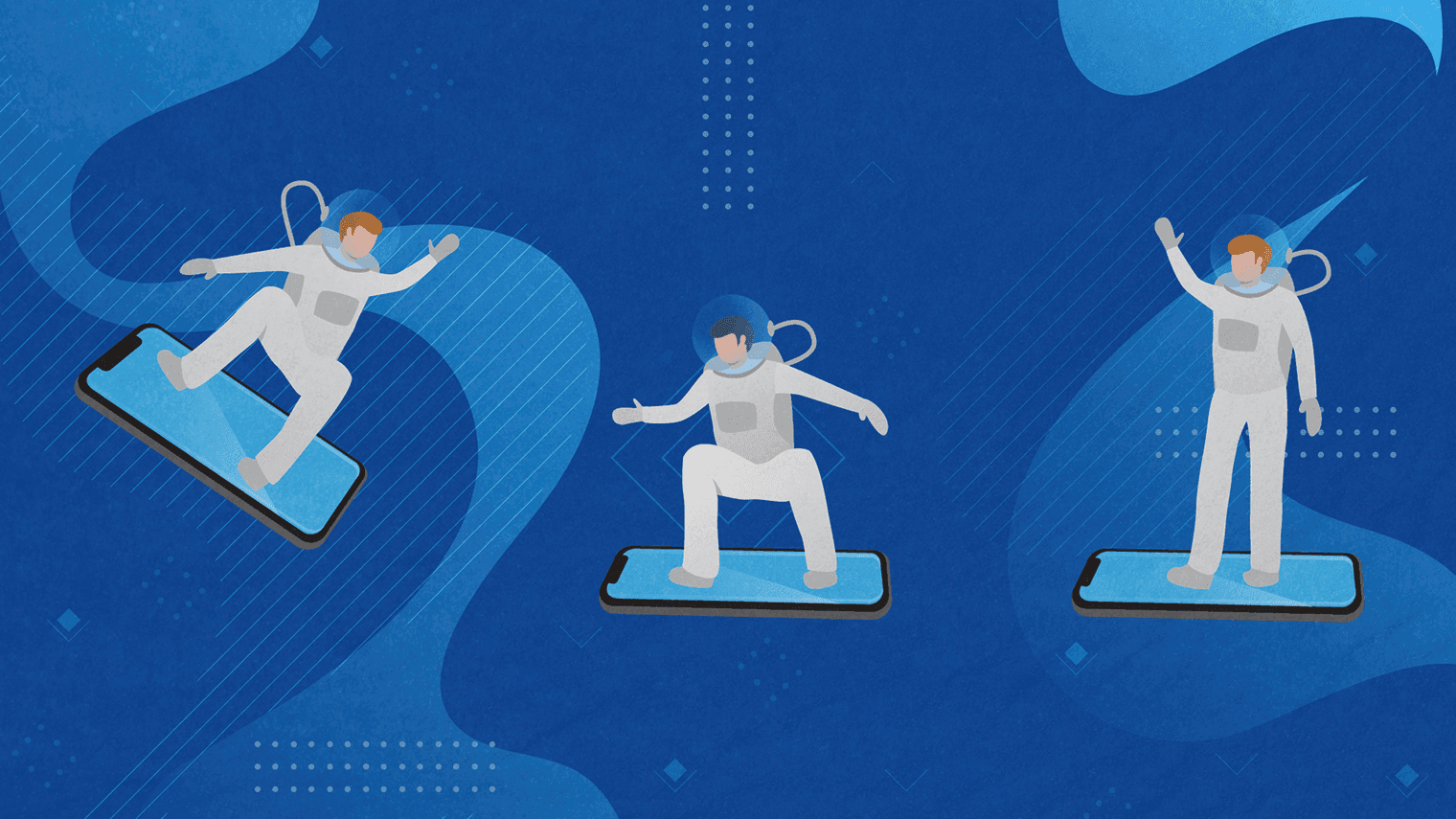 Leading experts in the industry project that these will be the main trends that will drive the entire industry forward and keep its growth trajectory on the upscale. We'll name three most intriguing ones:
1. Artificial Intelligence/Machine Learning
As you're probably aware, enterprises collect great amounts of data. The way employees access and use that data greatly influences the company's success. That's why creating more natural and personalized user experiences is currently the next big thing.
Chatbots and language converters are a couple of the best use cases that show how AI and ML can make a difference in this industry.
Finance management, data management on social media, supply chain management - these are some of the main areas where AI and ML can help optimize workflows and bridge the gap between data and the end-user wants to see.
2. Wearable Devices
The IEEE Computer Society believes that wearable devices are only going to get bigger and that more and more people are going to get charmed by the benefit of accessing important business data through a wearable device. To keep these individuals satisfied, companies will need to build enterprise mobile apps that are accessible wearable device tech.
When we think about wearable devices, we might get carried away into the future and concepts of AR and VR. While user adoption of, for example, Google Glasses, is not that high, other devices such as smartwatches and bracelets have become more popular, and therefore - accessible to regular users. Acknowledging their preferences should be the top priority of enterprise-level companies looking to build their mobile apps.
3. Voice Assistants
In 2020, convenience is everything for users. This is why it shouldn't surprise us that the use of voice assistants such as Siri, Alexa, Cortana, has grown by 9,5% between 2018 and 2019. The majority of users fall into the group of Millennials, who are also recognized as the most prominent workforce of today.
The lesson? Enterprise-level companies that are investing in mobile app development should consider the way modern generations form their queries. Just think about the employees and their productivity. Instead of typing an email, they can easily dictate it. Instead of manually scheduling meetings and tracking to-dos, they can save so much time and energy through voice command. The potential is huge.
Final Thoughts About Enterprise Mobile Application Development
If you feel it's time to start working on your enterprise mobile application development, make sure that you have the right experts by your side. Precisely because there are so many fraudulent companies out there who overpromise, underdeliver, and take advantage of what clients don't know about the process of app development - you need to be cautious when choosing your IT partner.
Search for companies who are certified, have proven expertise, and are willing to answer any of your questions. Ask them about the way they handle service delivery and what their work methodology is to see if you're comfortable with their work style and procedures. This is how you'll ensure both great synergy and that you get the best value for your money.
At Share IT, we pride ourselves on both the projects we've successfully finished and the number of new clients that come to us through recommendation. Get in touch with us today to share more details about what you need, and we'll get back to you as soon as possible