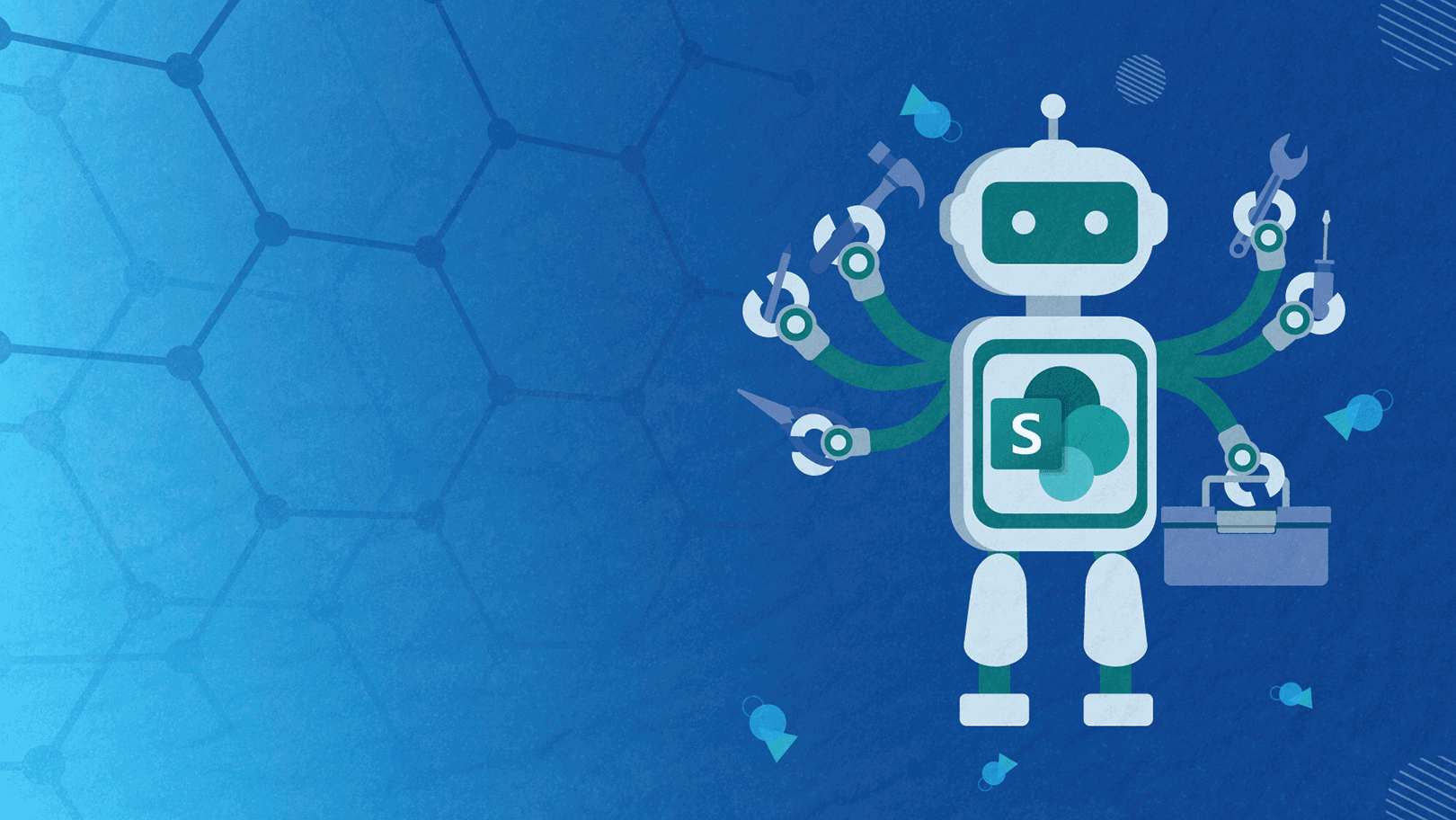 For us at Share IT, SharePoint is the golden goose that keeps on giving. In our previous posts on this blog, we did sort of an introduction to SharePoint, then we shared some sweet workflow optimization tips, discussed templates, touched upon the differences between SharePoint and OneDrive for businesses, and went deeper into SharePoint's intranets. We even published a noob-friendly guide that teaches you the basics of SharePoint.
Today, we are going to do something different: we are going to discuss the benefits of using SharePoint and describe why we think SharePoint is basically a chameleon that changes its skin depending on its surroundings so that it always fits in perfectly. It has the potential to bring different values to different organizations, depending on how they decide to utilize it.
The Basics
In case you haven't been reading out blog actively and you don't really have the time to read all of the above-mentioned linked posts, we're going to give you a diggested version of what SharePoint really is.
To put it simply, SharePoint is one of the best and most popular web-based collaborative platforms out there and it integrates with Microsoft Office. This means your business organization can easily connect SharePoint with all the other features of Office 365 (e.g. various apps you use, access to email), and enjoy the convenience of having a centralized system for secure and simple document management.
Tens of thousands of companies use SharePoint for different purposes, including 80% of Fortune500 companies.
With the help of SharePoint, businesses can automate mundane processes, effectively streamline data across their organization, work in a hassle-free, secure, and user-friendly environment. As we wrote in our previous article that explained the benefits of using SharePoint - this is just the tip of the iceberg.
So Many Possibilities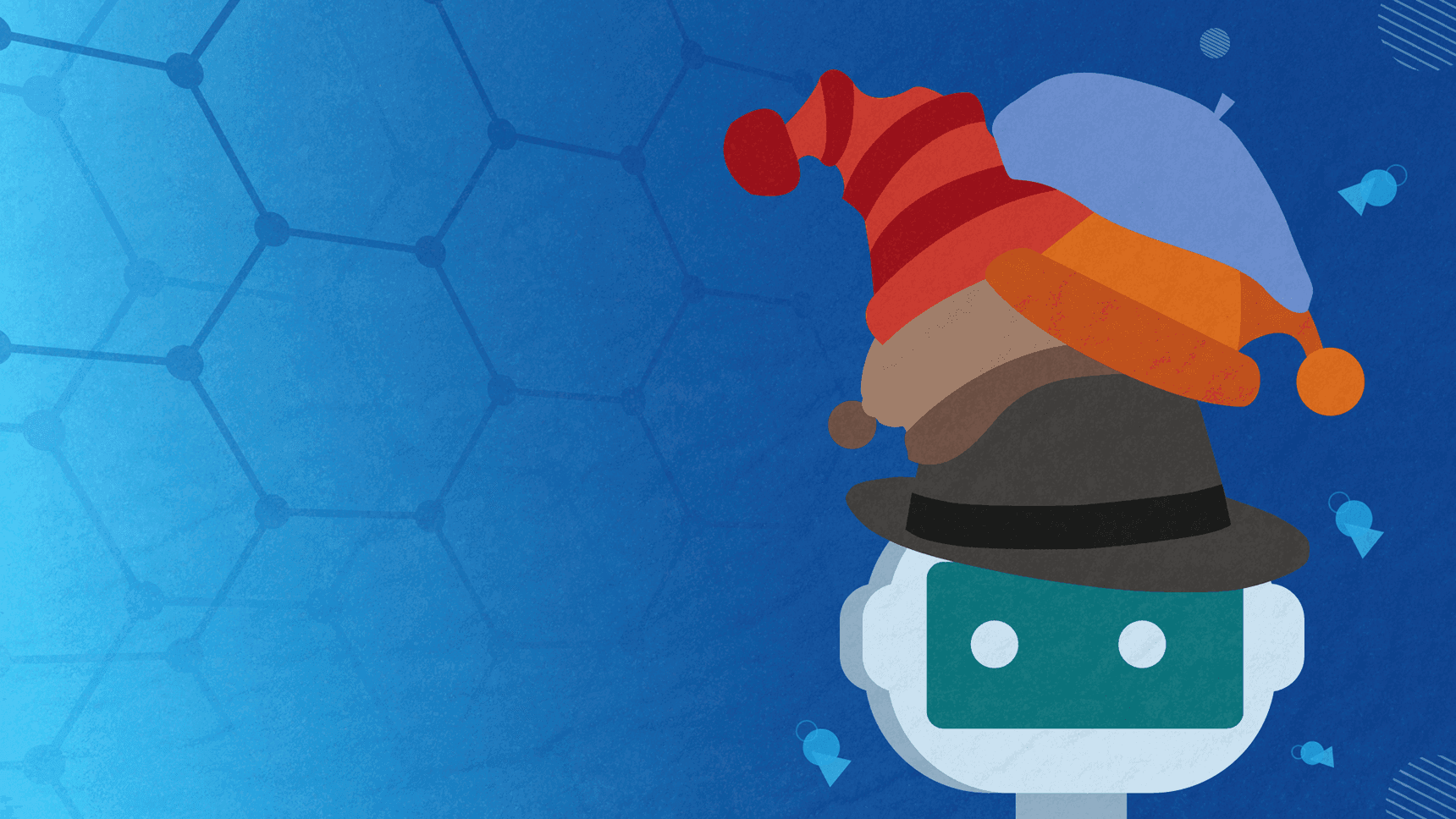 SharePoint can be used for a lot of different business processes within the same company. It can be used for project management, HR-related activities, innovation or knowledge management. It is widely used as an intranet and extranet platform, but nowadays - businesses have tailored their SharePoint to serve as a CMS of their public websites as well.
To put things into a better perspective, let's take a look at the actual benefits and use cases across different industries.
Healthcare
The healthcare sector is one of the biggest industries in the world. In the United States alone, national healthcare spending is estimated at over 3 trillion dollars. That's right, you read it correctly - the number is in trillions. And the craziest thing of all? It is still projected to grow up to 5% in the next five years or so. When you're dealing with trillions, that 5% makes a lot of difference.
Apart from being a very rich industry, healthcare is also a sector that comes with a lot of rules. Regardless of what you do in healthcare, there are strict regulations you need to abide. Sensitive data, search, permissions - these are just some of the main things most healthcare business need to meticulously care about.
SharePoint offers a lot of great document organization and management options, and that's of extreme importance for most healthcare organizations. Physicians use the platform to store and manage sensitive paperwork such as patients' forms, electronic medical records, insurance forms, and admission forms in one central location.
Once they have all the data in the same place, it's easy for physicians to follow patients' medical histories. They can check their document edits and use the search option to quickly find a specific patient and study through the details. In addition to keeping their most important data just a couple of clicks away, SharePoint also keeps it safe and secure.
For instance, we at Share IT have worked with PBS Corporation, an agency that provides individualized services for both adults and kids dealing with autism and related disabilities. PBS needed an app that would help them conduct clinical sessions between the client on one side, and the provider (medical staff) on the other side. Since the app had to pass strict policies such as HIPAA (Health Insurance Portability and Accountability Act), we had to ensure that the system was highly-secure.
For healthcare organizations, security makes all the difference. The data these organizations store is sensitive. Patients need to know their data is secure. With SharePoint, healthcare organizations can take control of document storage and management in a secure, transparent environment.
Human Resources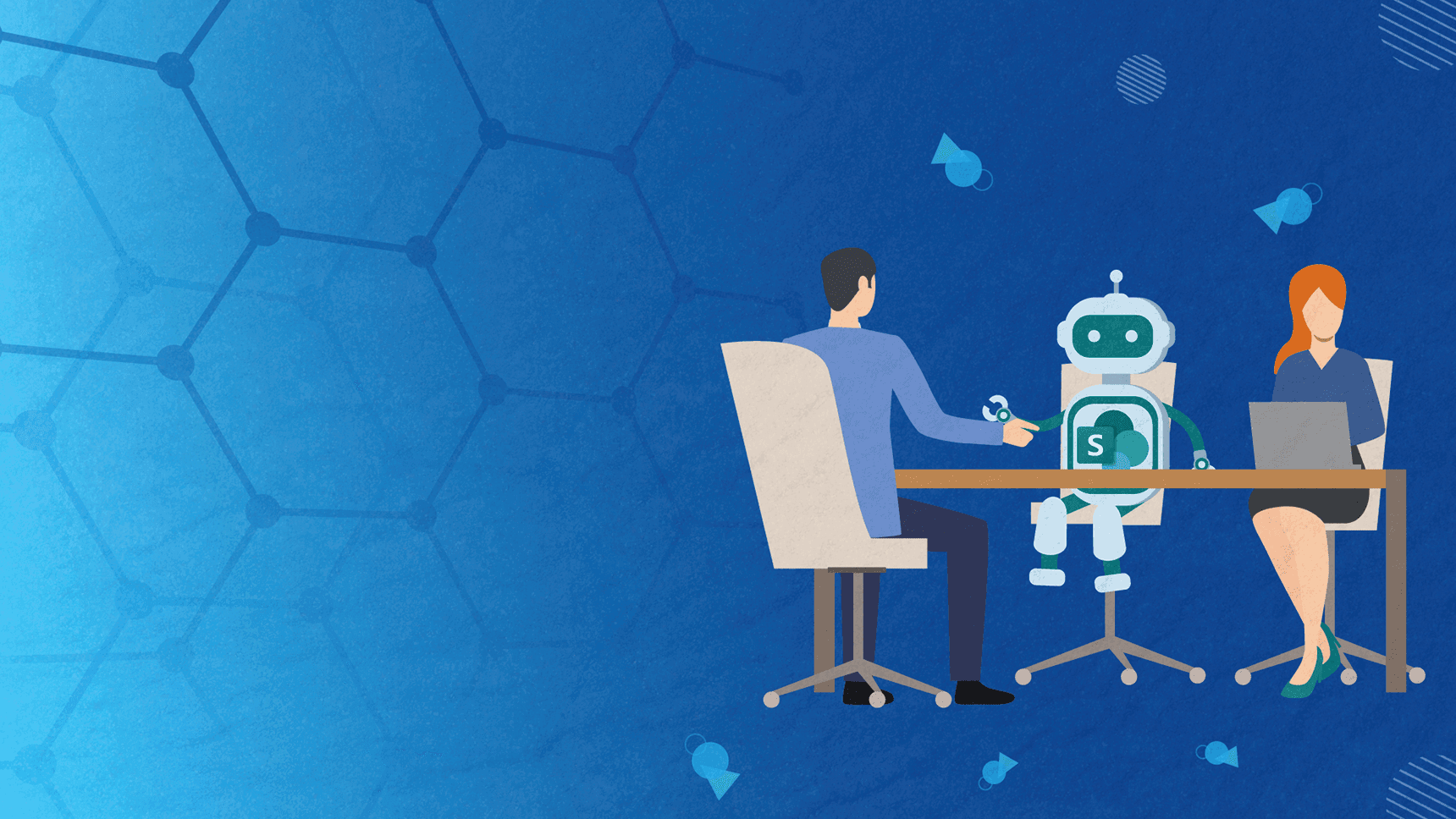 HR is one of the most common sectors where SharePoint comes extremely handy. Many organizations use SharePoint-based solutions and portals to manage employee data, store HR documents, automate onboarding, conduct performance evaluations, and track employee training.
PBS Corporation, for instance, used to waste a lot of time on processing job applications before we built them a custom SharePoint-based solution. They had to go through all the applications manually and then handpick the best ones they were going to call in for a meeting. According to the people in charge of hiring at PBS, it used to take them 45 to 60 minutes per applicant just to figure out if he or she is a good fit for the company.
With the help of SharePoint, we built them an app that made it easy for PBS people to separate the good candidates from the bad ones. The app we created made it necessary for the job applicants to answer some questions about themselves prior sending their resumes. They had to record and upload videos of themselves, which were later reviewed by the PBS Corp. managers through the SharePoint Portal App. The best candidates were then contacted to come for an in-person interview.
In addition to helping with the hiring process, SharePoint has also proven to be a great onboarding tool. Not that long ago, we were approached by ErgomedPLC, a full-service clinical research organization, specializing in the areas of oncology, neurology, respiratory and rare diseases, to build them a custom SharePoint-based LMS. The company needed a system that will help them train their future personnel.
Similar to PBS, ErgomedPLC used to waste a lot of time on education their potential hires, so we created a custom LMS for them that required potential hires to go through different courses that were made out of different educational videos, quizzes, and learning activities. Once their potential hires completed the process, their LMS would automatically mail them a certificate that serves as proof that they have completed the necessary training needed to work for ErgomedPLC.
As you can see from these two examples, SharePoint is great for optimizing HR procedures and cutting exhausting processes down to size.
Finance and Banking
In the finance and banking industry, everything revolves around data. Banks handle great amounts of information everyday, and this information usually goes through the hands of multiple stakeholders with different clearance levels.
Every bank has a rigorous hierarchy system. Establishing an ongoing flow of data and getting the right information to the right people is of highest importance in such a system. Access to key forms and process documentation, search capabilities, the way information is displayed and organized, ability to update content in a timely manner, stability and the highest level of security - these are just some of the main functions and values each banking system expects and needs in order to operate effectively.
But, in addition to that, like all other businesses, banks also need to generate new clientele. Sales plays an important part in the banking business, especially in terms of staying competitive on the market.
The sales cycle in banking is a delicate and complex process. It has to be well thought out and meticulously executed. Even though it's not often used for such purposes, SharePoint can help organize sales activities and support sales people in closing deals.
Not that long ago, we at Share IT were approached by a couple of representatives of Semper Constantia Bank. They asked us to help them overcome issues in their sales department. Namely, they need a solution that will help them unify their sales materials.
Most of the presentation the sales department was creating felt "off-brand", which the management felt was hurting their chances when it came to closing more deals.
So, what they needed was a system that would help them create presentations that were up to Semper Constantia Bank's standards.
With the help of SharePoint, we built them a system that enabled them to separate, edit, reuse, and combine different pre-made PowerPoint templates and slides to create great looking presentations in no time. All the salespeople had to do is arrange the slides in an order they like, rename their presentation, download it, and then send it to the client. Easy as pie.
This system alone helped the Semper Constantia Bank to fix one of their biggest pain points in their sales process and save them time on things that didn't really result in the increase of revenue.
There you have it: three different industries and numerous benefits SharePoint brought to each of the companies. Are you interested in finding out more about how SharePoint can help your business? Get in touch with Share IT today: we're always happy to hear from you.